Thursday June 30, 2022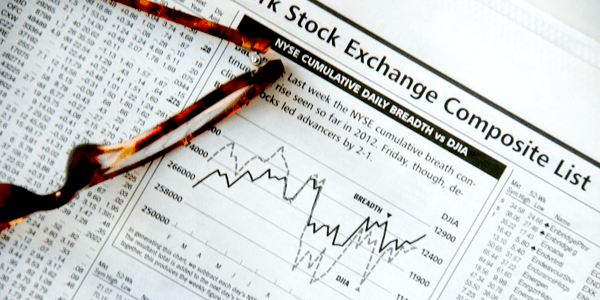 Winnebago Drives Earnings
Winnebago Industries, Inc. (WGO) released its third quarter earnings report on Wednesday, June 23. The company's revenue and profits grew year-over-year.

Net revenue came in at $960.74 million. This was up 138.7% from $402.46 million at the same time last year and exceeded analysts' estimates of $836.8 million.

"Winnebago Industries' record fiscal third quarter results continued our sequential growth trajectory, which is a testament to the sustained strength of consumer engagement in the outdoor lifestyle as well as the tremendous appeal of our premium brands," said Winnebago CEO Michael Happe. "Throughout the quarter, we capitalized on the prime spring selling season to gain share and drive higher consumer engagement, further cultivating our pipeline of lifelong customers. I'm also proud of the Winnebago Industries team who has been able to maintain our commitment to manufacturing excellence amid incredible demand and drive operational leverage that is producing continued, strong profitability."

Winnebago posted net income of $71.30 million or $2.05 per share for the quarter. During the same quarter last year, the company reported a net loss of $12.35 million or $0.37 per share.

The Minnesota-based company reported revenue from the Towable segment increased 194% from the prior year period to $555.7 million. For the Motorhome segment, quarterly revenue increased 89.2% to $385.3 million. The increase in revenue was driven by high consumer demand and lower discounting coupled with low levels of dealer inventory. The company reported a backlog of 46,646 units, defined as accepted orders from dealers that are generally expected to ship within the next six months. This reflects a 252% increase compared to this time last year, when the company reported a backlog of 13,235 units.

Winnebago Industries, Inc. (WGO) shares ended the week at $69.16, up 9.4% for the week.


Rite Aid Posts Earnings

Rite Aid Corporation (RAD) released its quarterly earnings report on Thursday, June 24. The drugstore chain reported increased revenue but fell short of analysts' expectations.

Rite Aid reported quarterly revenue of $6.16 billion. This is up from last year's first quarter revenue of $6.03 billion but below the $6.20 billion that Wall Street analysts predicted.

"We are pleased with our first quarter results, as we delivered adjusted EBITDA at the top end of our guidance range and continued our extraordinary efforts to vaccinate Americans against COVID-19," said Rite Aid CEO Heyward Donigan. "As a result of the tireless efforts and dedication of our teams, I am proud to announce that we delivered nearly 4.7 million COVID-19 vaccines in the first quarter. We have now provided over 6 million COVID-19 vaccines since we began administering shots late last fiscal year."

The company reported a net loss of $13.1 million for the quarter, an improvement from a net loss of $63.5 million at the same time last year. On an earnings per share basis, the company reported a loss of $0.24 per share.

Rite Aid reported the 2.2% increase in quarterly revenue was driven by growth in the Retail Pharmacy segment and offset by a decline in the Pharmacy Services segment. The company attributed a 12.0% year-over-year decrease in front-end sales to reduced demand for cleaning products, paper products, sanitizers and other items that were in high demand at this time last year. The company reported that the decrease in Pharmacy Services Segment revenue was primarily the result of the loss of a large customer account and a decrease in Medicare Part D membership.

Rite Aid Corporation (RAD) shares ended the week at $16.41, down 18.0% for the week.


FedEx Delivers Strong Earnings

FedEx Corp. (FDX) announced its fourth quarter and full-year earnings on Thursday, June 24. Despite the company's strong revenue and earnings, shares of its stock fell more than 3% in after-market trading.

Revenue for the quarter reached $22.6 billion, up from $17.4 billion at the same time last year. For the full year, the company reported revenue of $84.0 billion, up from $69.2 billion last year.

"I thank our team members around the world for their outstanding efforts during this extraordinary year," said FedEx CEO Frederick W. Smith. "We continue to play an important role in global economic recovery and the delivery of COVID-19 vaccines and relief supplies throughout the U.S., Canada and more than 35 other countries. I am optimistic about the future of FedEx as we continue to innovate for our customers and meet strong demand for our global transportation network and capabilities."

FedEx reported quarterly net earnings of $1.87 billion, an improvement from a net loss of $334 million at this time last year. For the full year, the company reported net earnings of $5.23 billion, up from $1.29 billion last year.

The company reported fourth quarter operating income for FedEx Express more than doubled year-over-year due to exceptional growth in U.S. domestic package services and international export. FedEx Ground reported a 27% growth in revenue and record earnings for the quarter, which was primarily driven by growth in business-to-business shipments and a 14% increase in revenue per package. FedEx Freight also reported record earnings as average daily shipments grew 30% for the quarter. The company noted that quarterly revenue was partially offset by higher labor rates and constrained labor availability.

FedEx Corp. (FDX) shares closed at $291.95, down 1.4% for the week.

The Dow started the week at 33,312 and closed at 34,434 on 6/25. The S&P 500 started the week at 4,173 and closed at 4,281. The NASDAQ started the week at 14,047 and closed at 14,360.
U.S. Treasury Yields Fluctuate
After falling to recent lows, yields on U.S. Treasurys rebounded Monday as investors contemplated the country's economic recovery and the timing of the Federal Reserve pulling back on easy-money policies. Treasury yields remained steady for most of the week and then rose on Friday amidst a weaker-than-expected jobs report and growing inflation concerns.

On Thursday, the Department of Labor reported that initial jobless claims totaled 411,000, down 7,000 from the previous week but above analysts' estimates of 380,000. Continuing claims were down 144,000 to 3.39 million.

"The labor market remains lumpy and uneven, so the only real takeaway is that removing fiscal and monetary support too early is the biggest risk to the recovery," said Jamie Cox, managing partner for Harris Financial Group. "Although this doesn't solidify any transitory argument, it does anchor markets to pay more attention to the labor market for cues on the future path of rates."

The 10-year Treasury note opened the week of June 21 at 1.438% and reached a high of 1.555% during trading on Friday. The 30-year Treasury bond yield opened the week at 2.015% and reached a high of 2.173% on Friday.

On Friday, the Commerce Department reported the May core personal consumption expenditures (PCE) price index rose 3.4% from one year ago, in line with analysts' expectations. This increase to the PCE index, a key measure of inflation, reflects the largest reported gain since the early 1990s.

"A rise in PCE inflation in May is unlikely to be a surprise to [Treasury investors] given the strong CPI data for last month," said analysts at UniCredit. "However, it will probably be enough to keep attention on inflationary pressure high. Since the beginning of this week, the 10Y UST yield has not managed to break above 1.5% and is currently trading in line with the level preceding the last [Federal Open Market Committee] meeting. On the other hand, the hawkish shift in the dot plot put pressure on shorter-dated yields, especially on the real-yield component."

The 10-year Treasury note yield closed at 1.53% on 6/25, while the 30-year Treasury bond yield was 2.15%.
Mortgage Rates Rise
Freddie Mac released its latest Primary Mortgage Market Survey on Thursday, June 24. The report showed rates rose from last week.

This week, the 30-year fixed rate mortgage averaged 3.02%, up from last week's average of 2.93%. Last year at this time, the 30-year fixed rate mortgage was at 3.13%.

The 15-year fixed rate mortgage averaged 2.34% this week, up from 2.24% last week. During the same time last year, the 15-year fixed rate mortgage averaged 2.59%.

"Mortgage rates have risen above 3% for the first time in ten weeks," said Freddie Mac Chief Economist Sam Khater. "As the economy progresses and inflation remains elevated, we expect that rates will continue to gradually rise in the second half of the year. For those homeowners who have not yet refinanced – and there remain many borrowers who could benefit from doing so – now is the time."

Based on published national averages, the national savings rate was 0.06% as of 6/21. The one-year CD averaged 0.14%.
Published June 25, 2021
Previous Articles